Business planning is one of the biggest challenges in a time of uncertainty and global crisis. However, without a plan, you can not lead, develop or scale a business. To make this task more attainable for women founders in Serbia and Bosnia and Herzegovina, two different organizations, in two different countries, started the same program with the Swiss EP expert Barbara Fischer.
Who is Barbara Fischer?
Barbara Fischer is a German – Australian entrepreneur. She founded her first business in Australia in the 2000s and sold it in 2011. Ever since, she is a repeat entrepreneur with a track record in starting, scaling, and selling companies.
Her passion for early-stage startups, technology, and innovation lead to Arena Ventures, where Barbara is a Founding Partner. Her mission with Arena Ventures is to help entrepreneurs grow their businesses, raise funds, and get strategic BD advice.
Besides working with early-stage startups, Barbara is very committed to supporting women entrepreneurs. She participated in numerous Swiss EP activities tailor-made for female founders. This fall, Barbara is working with Swiss EP teams again. She provides her expertise and support to the Preduzimanje program in Belgrade and Women founders in Sarajevo.
Preduzimanje: Business planning 2021 in Serbia
Preduzimanje is an agile community of Serbian women founders. The group provides support, networking opportunities, and mentorship to female founders in Serbia.
The founder of the community, Milena Milic, recognized that she could help her peers and decided to start a new program this fall. "Preduzimanje: Business Planning 2021″ aims to help participating female founders to plan their future.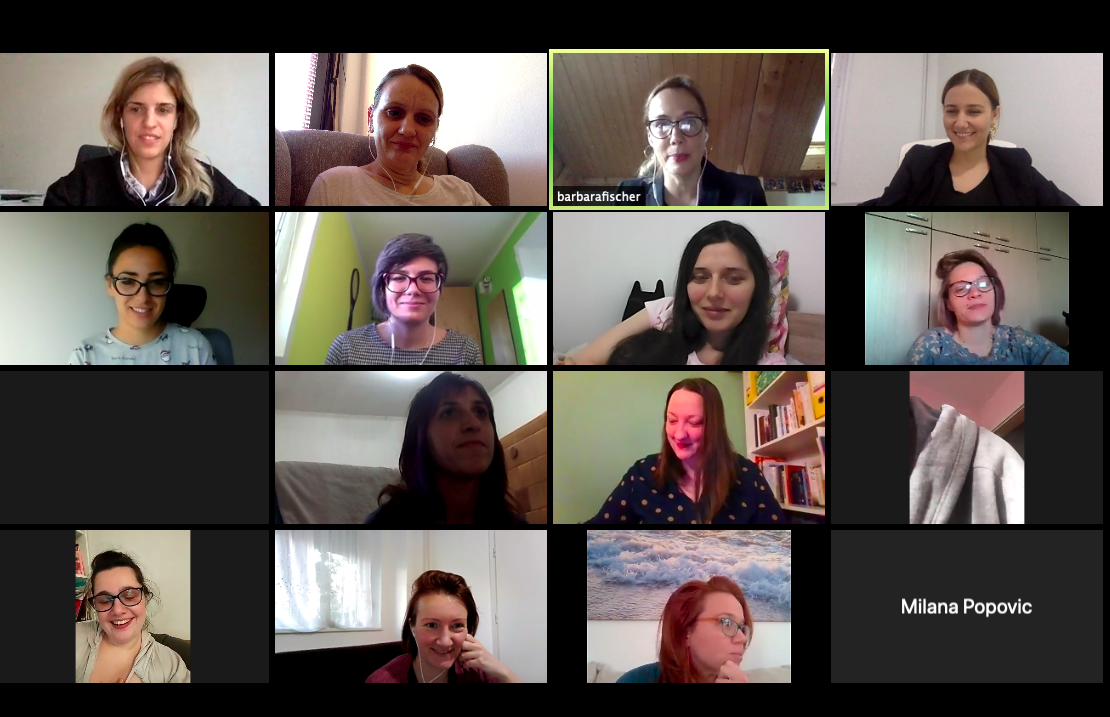 The program started in the middle of October. It is designed as five hourly online sessions, led by Barbara. In this period, attendees will learn how to be successful in business planning and turning these plans into action.
"Preduzimanje: Business Planning 2021" program is running by Preduzimanje, with the support of Swiss EP.
Business planning 2021 in Bosnia and Herzegovina
The "Bizbook" program in Sarajevo started last night. Alema Pelesić and Erna Šoševic teamed up with Barbara Fischer to support female founders in Bosnia and Herzegovina prepare their plans for the next year. Using the same model as Preduzimanje, this program will help participants learn how to plan and organize their activities in the next year.
Eight women attended the first workshop of the program. They have all enjoyed each other's company and the guidance they received from Barbara.
The final workshop of the program is scheduled for November 30th. The program is run by Bizbook, a successful startup from Sarajevo, with the support of Swiss EP.
What is next for female founders in Serbia and Bosnia and Herzegovina?
During November, female founders in Serbia and Bosnia and Herzegovina will learn how to set their plans for 2021. They have an excellent guide, fantastic support, and each other. And we are looking forward to seeing them all in action next year.