Raising Starts provides professional and financial support for accelerated development to startups in the earliest stages of developing innovative products and services.
The program is implemented by Science and Technology Park Belgrade, in partnership with Science and Technology Park Niš and Science and Technology Park Čačak, with the support of the Swiss Government.
Applications are open until December 28 at noon on the program's official website.
The program offers:
intensive lectures and workshops to help startups develop their innovative business and market approaches.
mentors with international experience who have gone through the global startup journey
support from a community of successful founders, mentors, and investors
and a grant of up to CHF 20,000 non-refundable (no equity)
Who can apply? Startup teams based in Serbia, with at least two members and innovative companies founded up to two years before the date of publication of the Public Call, can apply for the current Public Call.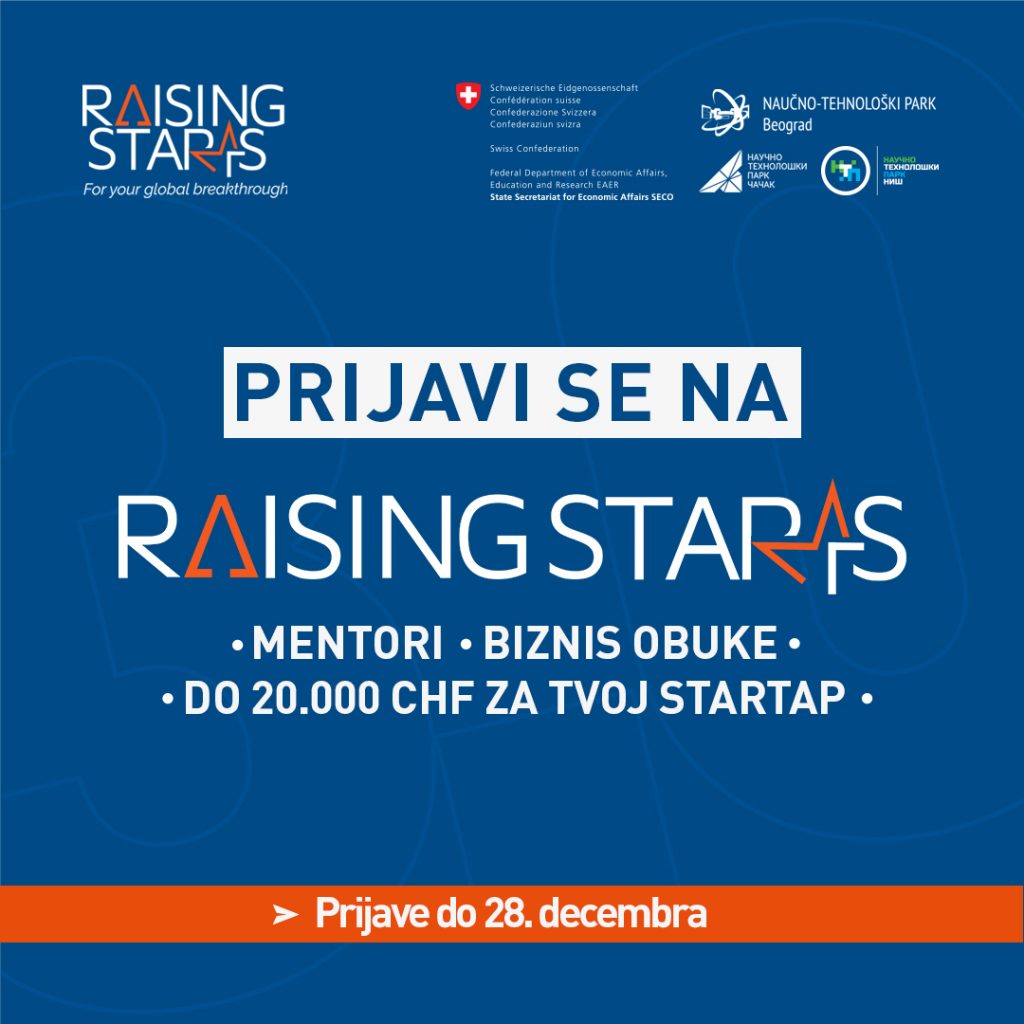 In addition to comprehensive training, startups can access modern innovation laboratories and exceptional support in the field of intellectual property protection during the program. After the program, startups remain part of the community of science and technology parks, which opens new doors and opportunities for them through connections with international mentors, investors, and other startup founders.
So, suppose you're building your innovative product in Serbia, and you want to start taking this task more seriously. In that case, this is an excellent opportunity for you. So, apply and be a part of the third Raising Starts cohort!