Foundation for Innovation and Technology Development, or INTERA Technology Park, is a non-profit and non-governmental organization founded in 2011 to stimulate and support the development of the economy in the Herzegovina region.
To satisfy your curiosity, we have found out that the short version of the name came from the official name – "Zaklada za INovacijski i TEhnološki RAzvitak (Foundation for INnovation and TEchnological Development)", which indicates the purpose of INTERA's existence.
The Why. Your vision and goals. Please highlight what you want to achieve:
INTERA Technology Park strives to improve the region's economic scene and help individuals fulfill their entrepreneurial potential. INTERA offers adequate knowledge, skills, and initial resources that include space, equipment, infrastructure, partnerships, access to funding, and investors.
INTERA Technology Park strives to be a reliable partner in creating a better business environment for all citizens of Bosnia and Herzegovina.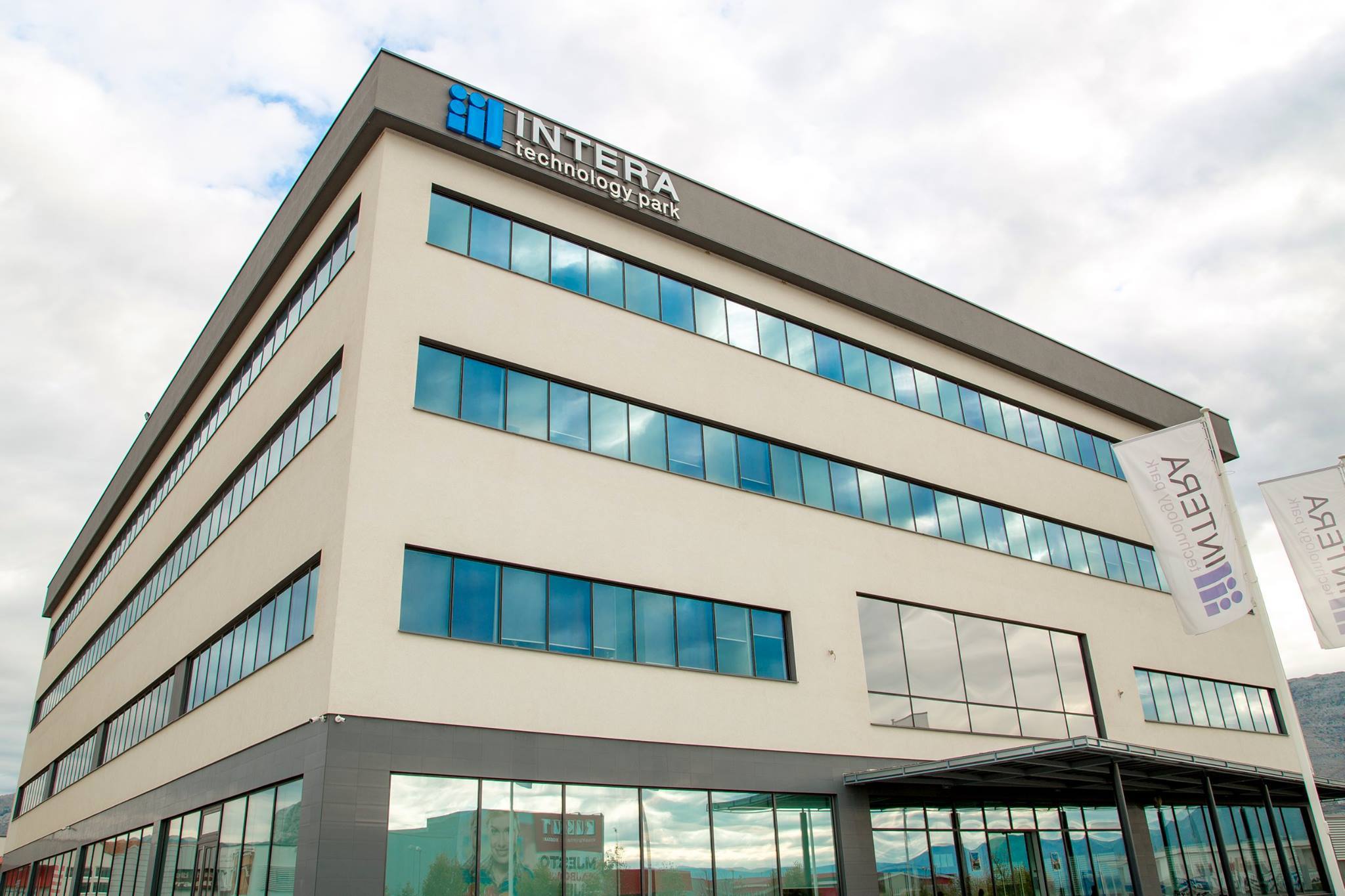 The What. Your customer value proposition. Please highlight your portfolio of services:
INTERA TP has a wide range of services offered as a response to modern business world challenges. Our services are:
INTERA business incubator supports teams and individuals with business ideas who need a dynamic working environment. We offer them different services, such as the Startup Academy program, incubation, and even virtual incubation.
Modern offices and conference rooms are available for rent as an office space, event venue, or networking place.
The training center is open for individuals who want to improve their technical, soft, or business skills. We are incredibly proud of training programs in CNC technologies, which result in quality specialists who easily find employment in the turbulent labor market.
INTERA prototyping lab is available to startups, companies, and innovators who can use our equipment to develop and test their products.
The internship program encourages young people who are seeking work experience and new practical knowledge.
Code Hub Mostar is the first co-working hub in Mostar, located in city centre, offers a workspace for all individuals and teams with business ideas, startups, IT companies, students, freelancers, tourists, and anyone in need of such service.
Finally, as a member of the Enterprise Europe Network, we provide expertise, contacts, and events to help local companies network with the right international partners to grow their business.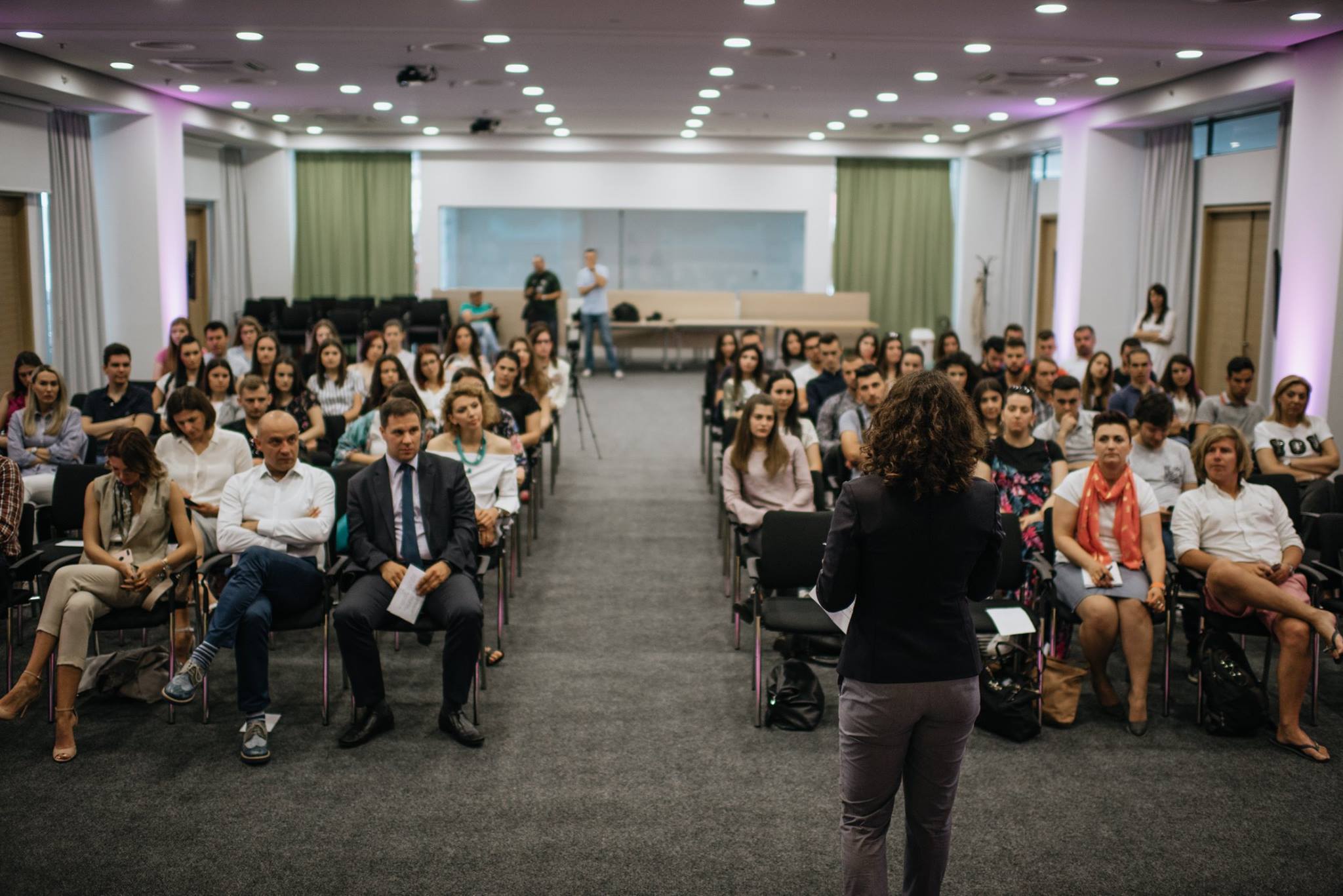 The Who. Your target group(s). Please highlight whom you support:
Considering the wide range of services that INTERA offers, we can highlight many different target groups, depending on the type of support we provide. Beneficiaries of our services include young unemployed people with a lack of experience, skills, and knowledge needed in the labor market, individuals, teams and startup companies with business ideas looking for adequate support and place to work, existing companies in need of strengthening their capacities, improving knowledge and skills of their employees, developing new products or seeking for internationalization of their products and services. Finally, we target all companies and organizations in need of modern office space and conference rooms, including full-event management services.
The Team. Please introduce members of your team (what are their unique skills/focus):
INTERA TP has a team of nine employees with significant experience in preparing and implementing various projects related to knowledge transfer and economic development in general. While team members are actively involved in several different INTERA's departments, they work jointly to reach the INTERA's mission and goals. Our team members are:
Vedran Šimunović, CEO – besides general managing activities and constant efforts in acquiring new clients, partners, and funding opportunities, Vedran is active in mentoring companies and assisting them in internationalizing their businesses.
Mladen Kostić, CTO – develops and manages technology-oriented projects, manages CNC/CAD/CAM training and rapid prototyping services. He is actively working on INTERA's EEN activities providing networking opportunities and helping companies in developing international partnerships.
Goran Dodig, CFO – besides looking after INTERA's finances, he also coordinates INTERA's Business Incubator. Goran enjoys mentoring startups and companies on finance and legal topics and business model development. He runs soft skills and business development training.
Mirko Ćurković and Gorana Bender both manage the Marketing and Training departments. They are developing new training programs for upskilling adults in various domains and taking care that existing programs are improved continuously and run smoothly. Together with Andrijana Lukić and Amela Brekalo, finance and administration officers, they manage INTERA's events and events hosted for external clients.
Andrijana and Amela are coordinating administrative and financial tasks. They are in close contact with our tenant companies in the building, ensuring that everything runs flatly and that our facilities are at the highest level at every moment.
Mateja Arapović and Ana Bogdanović are continually searching to develop new project proposals, manage and administrate the ones currently implemented, and ensure proper implementation and visibility of our ongoing projects. They are also responsible for managing Code Hub Mostar, co-working space, including daily communication and organization of various meetups and workshops.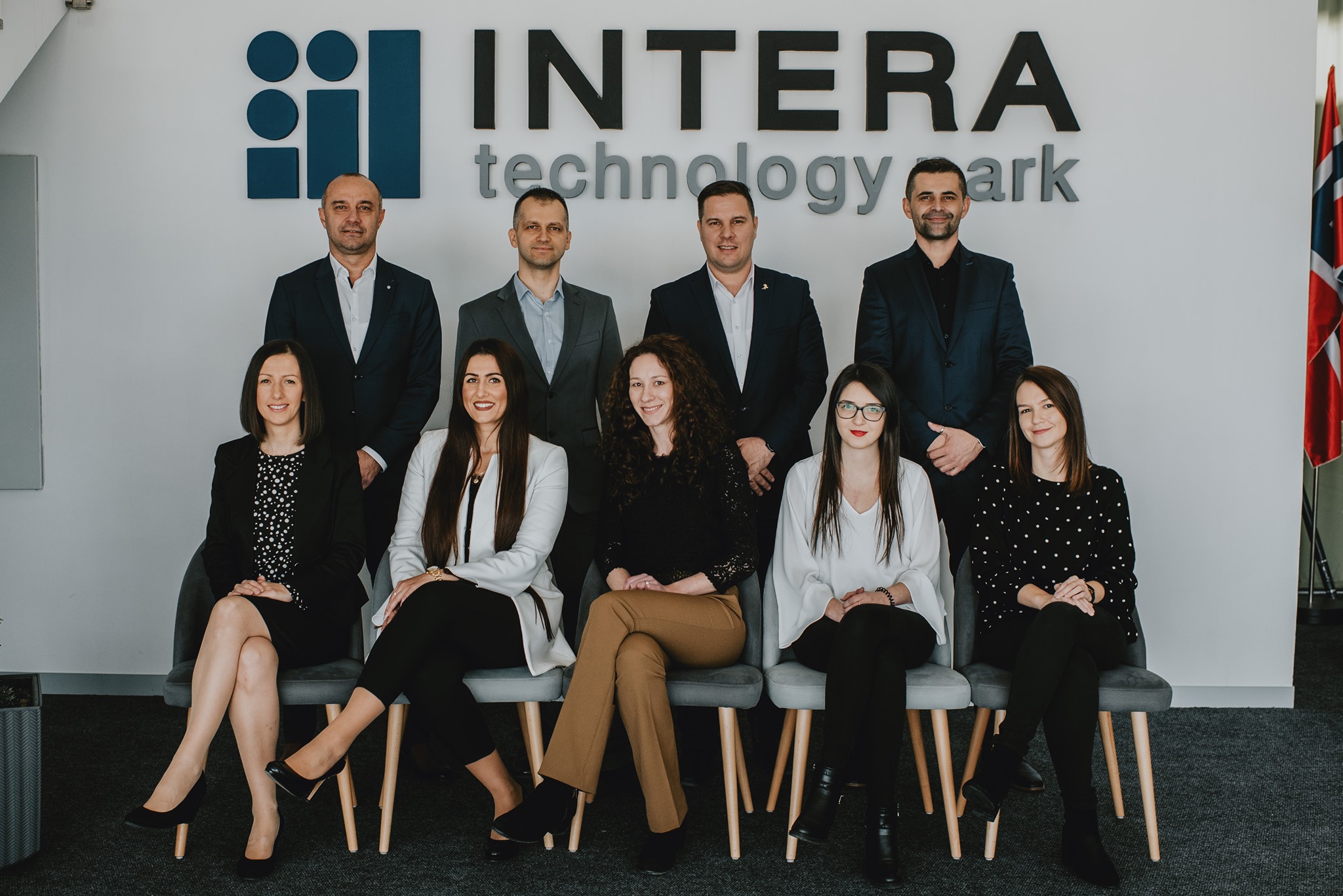 The Success. Please describe your most significant success(es), something you are most proud of:
It is hard for us to determine our most significant success, so we will try to do it with the figures' help. As pioneers of the startup ecosystem in Mostar and Herzegovina, we are proud of more than 40 supported startups in our Business Incubator who generated more than 160 new jobs. We are also happy to be home to more than 30 different companies who decided to station their offices in the stimulating environment of INTERA's building. During over 400 training sessions, more than 7000 people had the opportunity to develop different technical, business, and soft skills. We hosted over 500 events, which gathered over 19.000 people in total. Finally, Code Hub, our co-working space, and the first one in Mostar, gathers a community of almost 400 members in less than 2 years.
If we try to do it without numbers, we can say that our most significant success the fact that INTERA is a place where:
young people with business ideas come for mentorship and support;
companies ask for advice on the internationalization of their products and services,
and different people are coming to search for opportunities to improve their knowledge and skills.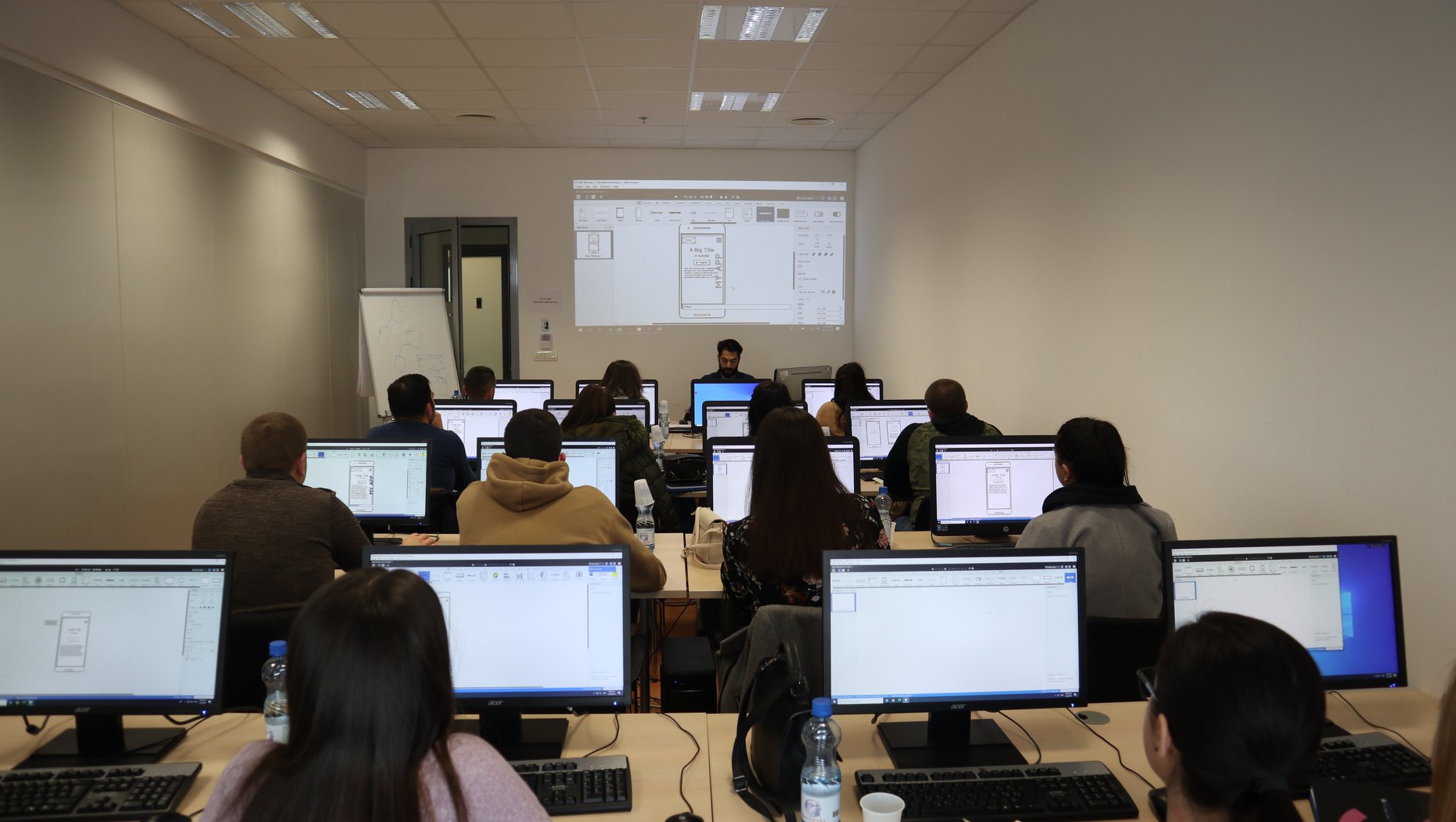 Information. Please share your website and social media links where people can follow and contact you directly:
Code Hub Mostar: