The Demo Day of Katalizator program was organized on December 10th, 2020. It was a wrap up of all the activities and efforts that participants and organizers put in a three-month-long program.
And Demo Day was excellent! But, before we start praising the final event, let us tell you more about the program first.
How did the Katalizator program go?
Katalizator is a startup support program run by Start Centar from Banja Luka. It started on October 1st. In the past eleven weeks, it helped seven teams from the entire region wrap up their business ideas, explore who their customers are, and build their MVPs.
Katalizator program was divided into three different sections – Business model development, Customer Development, and MVP Development. The teams had an opportunity to work with various experts who helped them explore different aspects of their business ideas.
One of the experts working with teams was Luka Prišunjak, ecosystem facilitator and customer development specialist from the Swiss EP team. When we asked him about the Katalizator program, Luka said:
It is always a pleasure to work with Start Centar from Banja Luka and with Vladimir Ćorda. I really like that they increase the level of quality with every new project. Katalizator was completely focused on validating ideas. For over a month, I have been working with all seven teams who participated in the program. I was their lecturer and a mentor. I must say that I am very impressed with how much a focused program can help entrepreneurs in their journey. Katalizator is an excellent example of how many advantages a focused program can bring to entrepreneurs over a "catch-all" one. Great job! Knowing the team, I am expecting an even better program next time.
About the Katalizator Demo Day
As you can see, all the teams were working hard, and on December 10th, they had the opportunity to show the results of their efforts on Demo Day.
Jury members who were listening and advising teams were:
Teams who decided to pitch their ideas were:
TLNhr – automated solution for analyzing and searching for the right candidates
EduCore – live video streaming platform
Spacespot – personalized travel experience
Oroundo – Cloud security system
We are sorry that some of the teams decided not to pitch, but we understand and respect their decision. We hope to hear their pitches in some of the programs in 2021.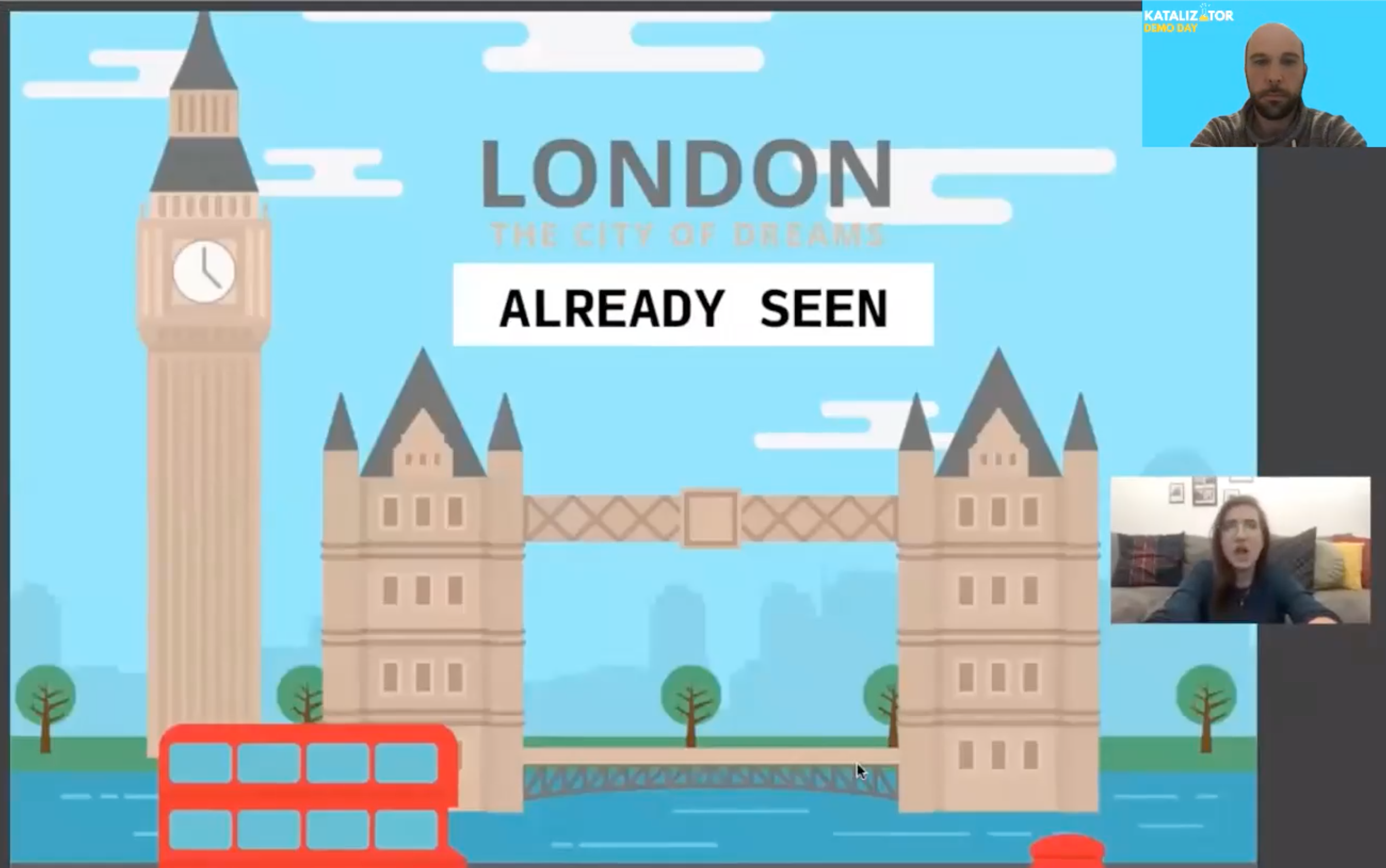 It is essential to point out that the program didn't have a winner. The teams who pitched were rewarded by honest feedback from the jury panel. They have all received excellent advice on their business. The investors' forum gave them some general tips on making their ideas more appealing and more investment-friendly.
What is next for Start Centar?
Start Centar will continue to work with teams participating in their program by supporting their further efforts in making successful businesses.
Besides running a successful program, Start Centar continues to support the entrepreneurial community in Bosnia and Herzegovina. On December 26th, they have scheduled a new workshop from their Starter series, the 12th in a row. This workshop will help everyone with business ideas to build a business model around it.
We are looking forward to new events, workshops, and programs organized by Start Center!