We had the honor to talk to Svetlana Kodrumova, Pixyle AI co-founder, about the investment and the team's plans for the future.
How long was the journey from starting negotiations to closing the 1 million investment?
We spent a good six months from the first negotiations to closing. However, I've been in contact with South Central Ventures (SCV) for years before we even started serious conversations about investing. Businesses are built on relationships, and getting funded is no exception.
What was the most challenging sequence of this journey?
Keeping the day-to-day business running while also investing serious time in building relationships with investors; fundraising is truly a juggling act. However, I'm excited that we closed the round now with a fantastic VC fund, and I look forward to further growing our business!
How will SC Ventures help you expand your business?
South Central Ventures is the go-to VC fund for Western Balkans tech companies with global ambitions. Their approach fits perfectly into our vision of becoming the world's leading product data enrichment platform for eCommerce. In addition, the investment allows us to hire more regional talent to help us further expand our product offering and move into new verticals and markets internationally.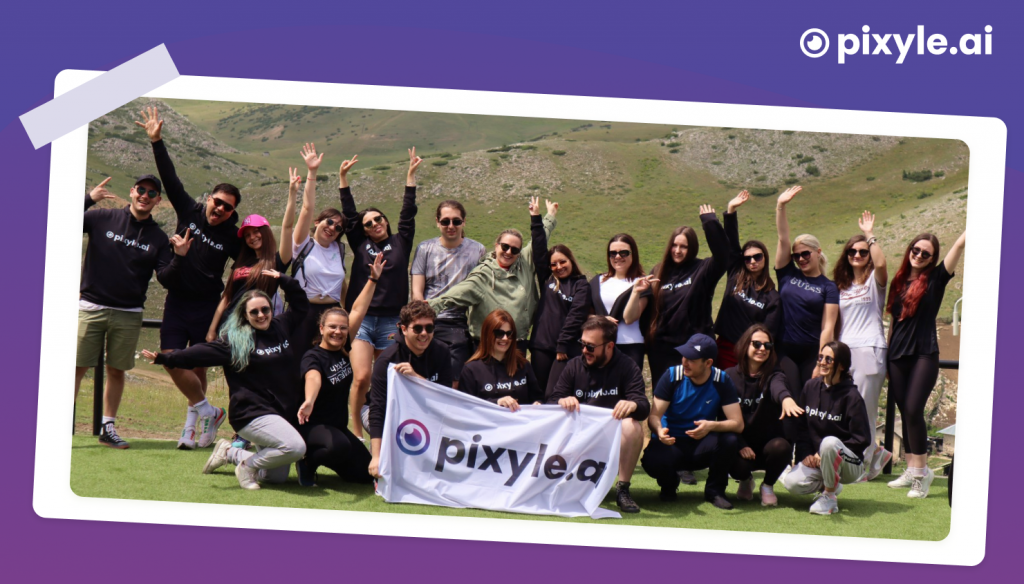 Swiss EP has been supporting you for a couple of years now. What was the most significant aspect of this support?
Nina Nikolic has always been very supportive and connected me with many interesting people, which helped me in my journey as an entrepreneur. However, one of the most memorable moments was participating in (and pitching at) the Women Entrepreneurs Week in Zurich in 2019. I met some wonderful and inspiring fellow entrepreneurs there!
What's next for Pixyle?
We're on a mission to transform how people discover products online by helping retailers build better searches with visual AI. In the past years, we've started working with outstanding brands and retailers, including Tendam (Spain), Otrium (Netherlands), and Miinto (Denmark). We can make an even more significant dent in the eCommerce universe and expand globally. Therefore, we're looking for talented people in the region who want to be part of this exciting journey!
What is your advice for entrepreneurs who want to start an investment pursuit?
Timing is everything. Before you start your fundraising, make sure that you have figured out what the opportunity is in the market, that it's clear whom you're targeting, and, most importantly, that you have some initial traction – meaning a growing base of paying customers. Before reaching that moment of "product-market fit" going through the fundraising process is a waste of time and energy for you and the investors.
Thank you, Svetlana, for your time, and again, congrats on this important milestone. We wish you much success in the future.