TechChill is a startup community non-profit that hosts the most extensive tech event in Latvia. It was initially held in Riga in 2012. As the organization grew, it reached the point where it hosted 2500+ attendees at a single event. The community played a significant role in putting the Baltic ecosystem on the European map. After celebrating ten years of the event, the TechChill team has stepped out of its Latvian borders.
The decision to come to Italy stems from local demand, international interest, ecosystem support, and TechChill's goals. After a successful pilot last year, TechChill is returning to Milan as a place where scaling startups from Southern Europe can network, meet investors, and feature their businesses. Using the proven conference model from the Baltics, the conference is a good opportunity for regional startups to introduce themselves and meet potential investors.
Annija Mezgaile, the CEO of TechChill, highlights networking as the main benefit of the conference:
TechChill Milan has demonstrated the immense benefit of bridging the gap in European ecosystems. We are thrilled to have created a space for the second year in a row where entrepreneurs, investors, and technology experts from different ecosystems can share knowledge, build relationships, and be inspired by the industry.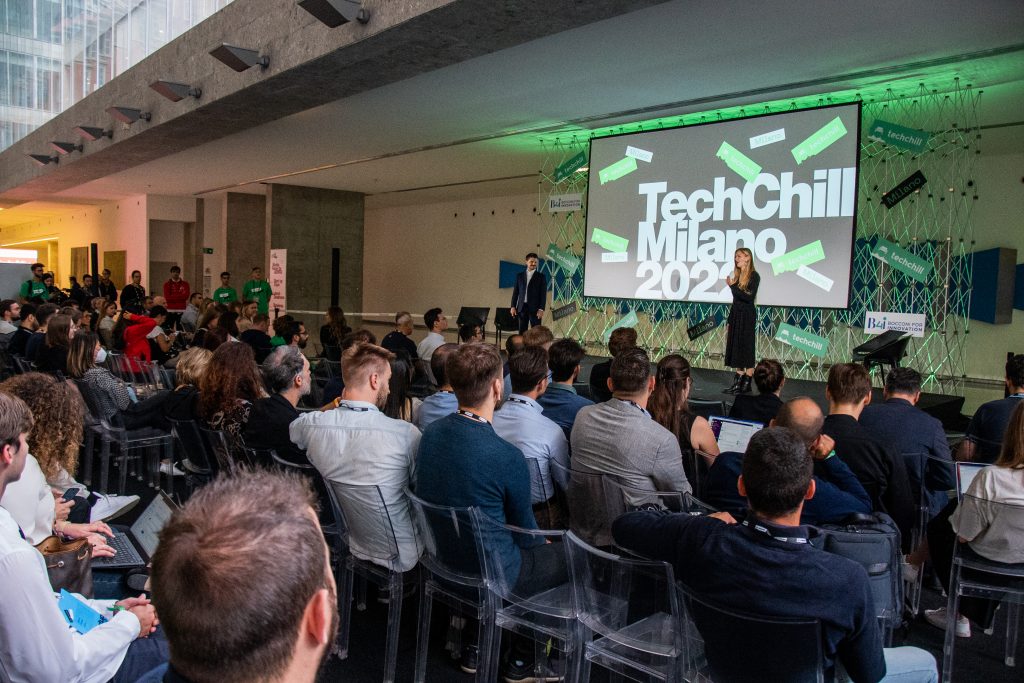 With over 1000 expected participants and more than 30 confirmed investors attending the conference, Milan could be the right place for Balkan startups to expand their network and introduce themselves.
Besides the main event, held on September 26-27, you can also attend side-events day on the 25th, free for anyone to attend. The venue of the event is Bocconi University's entrepreneurship hub.
TechChill Milan will have two stages. The program will focus on four main tracks – Starting & Building, Futureproof Tech, Work-life & Culture, AI, Big Data, and Web3. Tracks aim to support founders and teams in launching and scaling their businesses while offering insights into the latest tech and how to leverage it.
Everyone interested in the conference can still get their tickets using this link. We hope to see you there.