Do you know how to set the price for your product or service?
Are you wondering if your prices are too low or too high?
Would you like to learn how to manage your pricing strategy?
Responding to urging demand from startups throughout the region, we are organizing a workshop that aims to help teams deal with pricing issues. The goal of the workshop is to present the science behind the pricing and delivered value. Attendees will learn how to strike the balance between the two.
Who will teach us about pricing?
Alexandr Galkin will tell us more about the pricing. Alexander is CEO and co-founder of Ceompetera. He and his team have been trying to perfect the art of pricing for the last 7 years.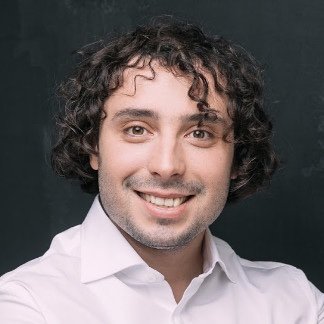 In Ceompetera Alexandr and his crew are developing an AI-driven pricing platform providing teams with a unified workstation to manage pricing efficiently and hassle-free. A lot of experience and knowledge came out of this experience and they will gladly share it on our upcoming workshop.
What will be covered?
The workshop "Value-based pricing" is designed to be very practical and hands-on. Some of the key topics on the workshop will be:

How iconic companies develop their pricing process today

The science hidden behind your pricing page

Finding the optimal balance between price and delivered value
What is the outcome of the workshop?
You will learn know how to:
Design your product pricing and pricing logic,
Develop an incremental change in your pricing in the future.
Who is this workshop for?
The workshop is open for everyone! However, companies with a product on the market and a sales pipeline will get the most value out of it, applicable immediately.
When and where?
October 27th, 10AM Belgrade Time, Online (Zoom)
Workshop will last for 90 minutes, from 10 AM till 11:30 AM
For any questions reach out at luka.prisunjak@swisscontact.org