Western Balkans Angel Academy is a program tailor-made for the future regional angel investors. THE Swiss EP Western Balkans team teamed up with Efino and made this program a reality in the past three months.
What happened during the Western Balkans Angel Academy?
Western Balkans Angel Academy started on September 10th. In the past three months, the academy provided a rich and versatile program for investors and startups.
Some of the activities for future investors were:
Webinars where participants were listening about all the aspects of the investment process;
Hands-on learning sessions where "learning by doing" approach was helping participants understand different investment procedures;
Specialized Due Diligence online sessions with a detailed walkthrough of the process.
Besides investors, startups should also be educated in investment basics to follow the process and have a meaningful conversation with their future investors. This is why the Efino team prepared Investment Readiness Bootcamp. 10 out of 16 startups received invitations for this Bootcamp. After the initial session, where they could hear what it took for a startup to be investment-ready, some startups were eliminated from future activities.
With a carefully crafted elimination system, the Efino team hand-picked three teams for the final pitching event. Startups who make it to the final pitching are Atfiled (Serbia), Impala (North Macedonia), and Enclo (Serbia). The team who won the virtual investment on this event was Impala.
The closing event of Western Balkans Angel Academy
The closing event of Western Balkans Angel Academy was scheduled for December 15th. It was organized as a final get together of the group. Out of initially applied 24 potential angel investors, a group of 8 gathered in the end to have a drink together and chit chat with Mike Baur, an experienced angel investor from Switzerland.
Mike shared some of his first-hand tips and tricks, and he talked about his experience as a seasoned investor. It was excellent to hear such stories and learn from them.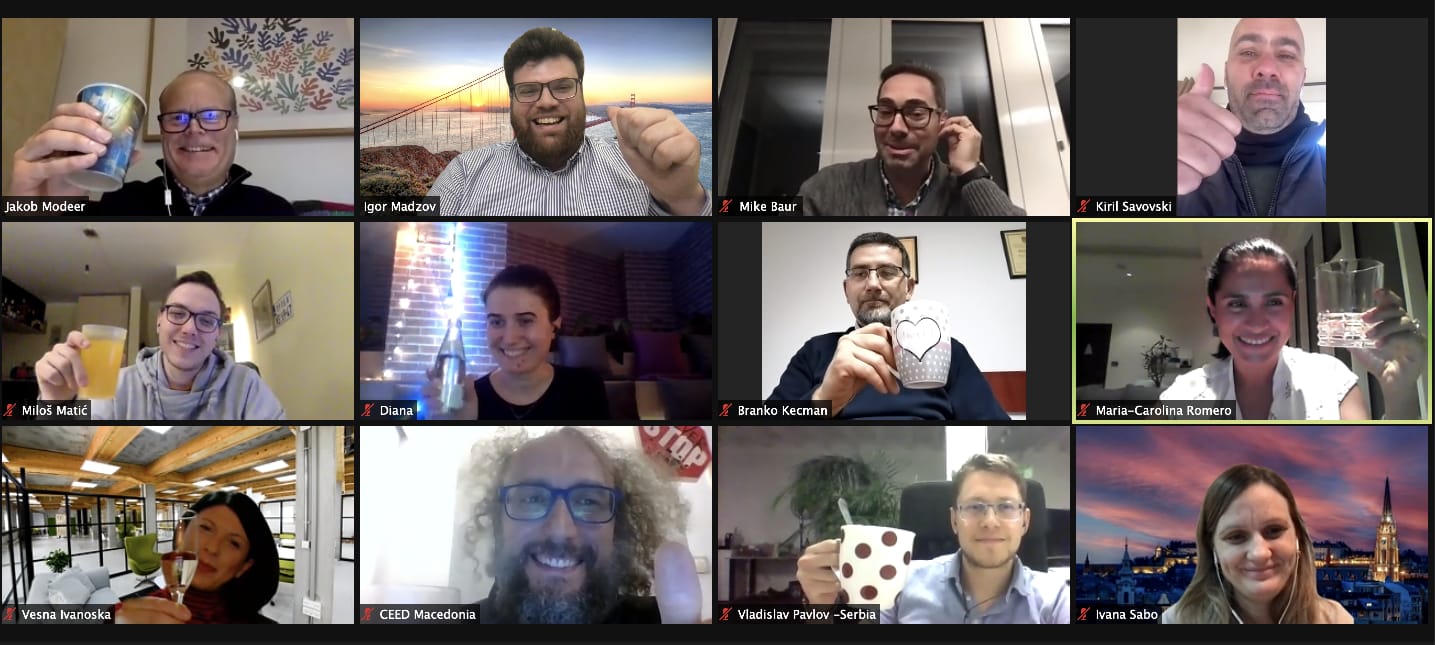 What is next for the Western Balkans Angel Academy?
Every time we wrote about the Western Balkans Angel Academy, we have asked what is next – so, we are doing it this time, too. But this time, there is no planned next step that we can follow.
Instead, we have spotted a few interesting points during this program, that we will share:
A smaller group of potential investors who had a close relationship during the program may continue to work together in the future. They all share the same goals and values, and we hope that they will continue their collaboration in some form in the future.
Investment Readiness Bootcamp for startups drew much attention in all five Western Balkan countries. We saw that our startups want to learn and prepare themselves for the investment rally.
The feedback of the Efino team was very positive. They were thrilled to see how tech-savvy our investors and startups are and how willing they are to start a conversation. What they spotted as a challenge is the lack of scale-up startups. All our local ecosystems should be working on enabling scale-ups to receive eligible support.
To conclude this three-months long journey, we could proudly say that Western Balkans Angel Academy was a success! We make it to educate the first group of investors and startups who are now aware of the investment processes. They know what it takes to get in the arena with the big players in the investment world, and they are ready to get in there.
We are looking forward to their new adventures in 2021.