Besides working with proven experts from different fields related to investment readiness, teams will also have an opportunity to work with investors directly. In the later stages of the program, investors will be highly involved as mentors and advisors to teams who qualify to work with them.
What is the Investment Readiness Bootcamp?
Investment Readiness Bootcamp was a five-day learning course where startups learned what it takes to get an investment. From January 20th till January 27th, 77 startups from the entire region attended the Bootcamp.
Webinars and workshops at the Bootcamp gave an overview of specific topics and knowledge. As a result, they helped startups create necessary documents that an investor could ask them in the future.
The Bootcamp program contained four different webinars:
Financing Strategies for Entrepreneurs
Stage of the company development and available sources of funding
Startup Valuation
Structure of Investor's Pitch
Additionally, startups had a Q&A session on Financial Planning and nine hands-on workshops (3 for corresponding topics, organized for smaller groups).
On average, 60 participants attended each webinar. On the other hand, workshops were limited to fewer participants to enable everyone to work.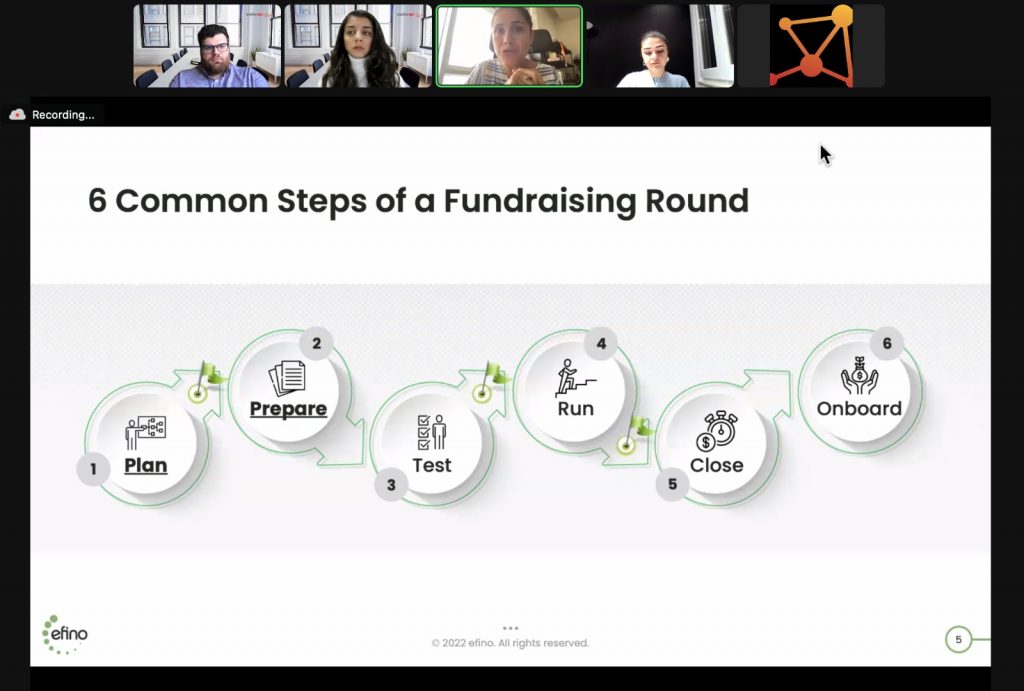 What is the feedback on the Bootcamp?
Some of the participants of the IRP Bootcamp shared their impressions with us:
I want to thank you for accepting us in the Western Balkans Investment Readiness Program. It helped us clarify our ideas. Thank you, Maria Carolina, for providing us with wonderful training.
Thank you for everything – this program has been invaluable to my team and me.
I am respectively thankful for the time dedicated and excellent sessions & the workshops.
What is next on the WB Investment Readiness Program?
WB Investment Readiness program is now entering its second stage. In the next few days, the selection committee will evaluate the work of the 50+ startups that started the program. Out of this group, 20 startups will continue the program in March, with Masterclasses and four weeks of individual mentoring with the investors.
Stay tuned for more exciting news about the Western Balkans Investment Readiness program.